New jumbo HSS
Sizes up to 22" square. Walls up to 1" thick. Rolled right here in the U.S.A.
Coming September 2021.

Learn more.
Back to the Atlas Observer
A Quick Recap of 2015's NASCC: The Steel Conference
Last week, Atlas Tube joined more than 220 exhibitors in Nashville, Tennessee for AISC's NASCC: The Steel Conference. For three days, over 3,500 (a record-breaking year for attendance) engineers, fabricators, erectors and students were able to learn about structural steel design and construction, interact with industry peers and see the latest products in steel structures.
With the country theme enthusiastically embraced, we were surrounded by Cowboy hats and boots, Dolly Parton and Johnny Cash impersonators, and live musicians. This certainly made for a great conference! The conference dinner on "Honky Tonk Highway" with delicious BBQ from Jack's Bar-B-Que and more live music, was also a great time with AISC taking over Broadway!
Not only did conference-goers enjoy the abundance of entertainment, they also took to the presentations. Many of which had standing-room only due to the show's attendance. In particular, the connection presentations were especially popular.
At the Atlas Tube booth, A1085 was a popular topic of conversation. Not only did many speakers mentioned the new spec in their presentations, booth visitors also inquired about the spec. For us this is great, as we look forward to seeing more projects use the 1085 spec in the coming months and years.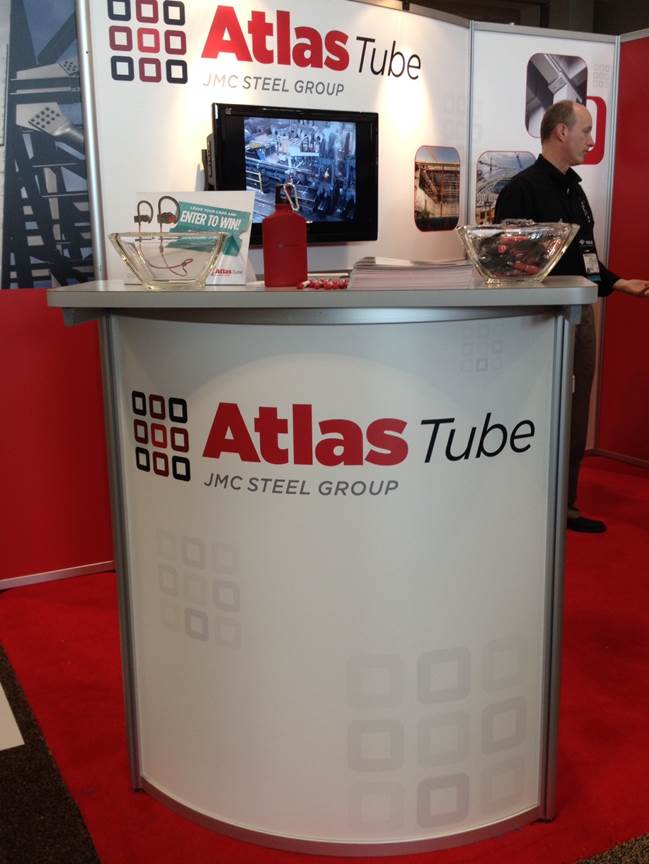 Brad Fletcher, senior structural engineer at Atlas Tube, manned our booth and was available to discuss the new 1085 spec, as well as Jumbo HSS, HSS connections and availability. Booth visitors were even able to get a glimpse at our Designing with HSS videos, starring Brad.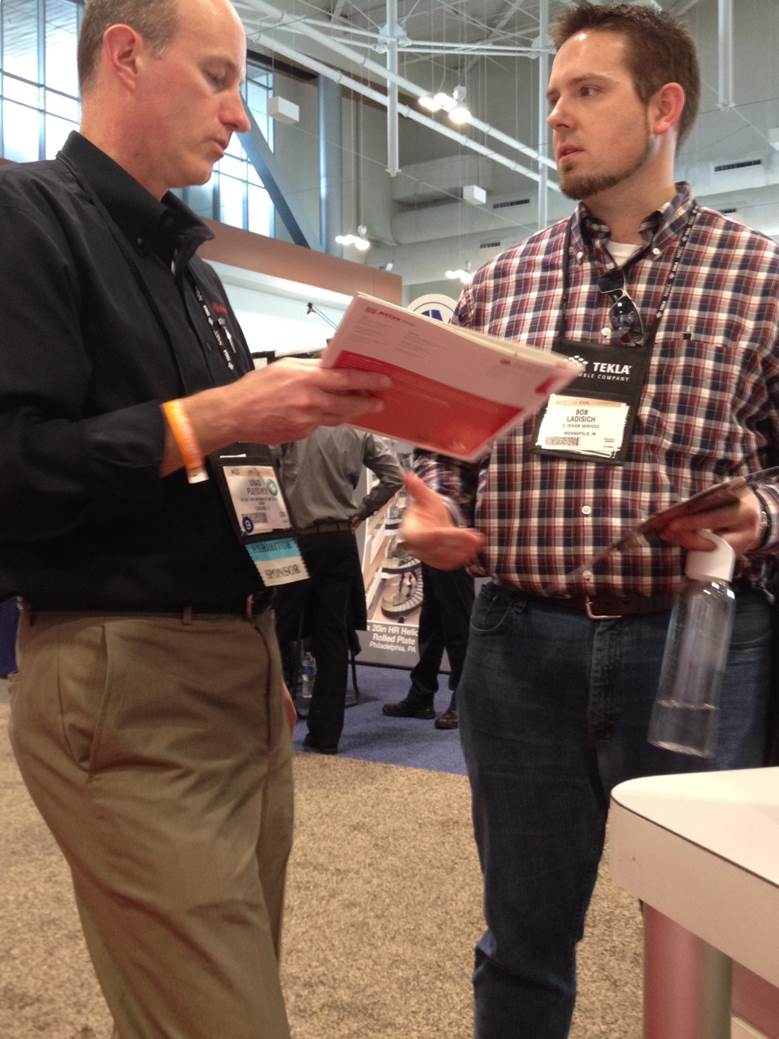 Over the three days of the conference, we met hundreds of engineers, fabricators, erectors, and students who stopped by our booth. Our wireless Beats earbuds giveaway was a hit, with more than 150 participants! The lucky winners were Curt from Vandellen Steel and David from Ferrell Engineering – congratulations gentlemen!
We had a fantastic time in Nashville, and look forward to seeing everyone again next year at NASCC 2016 in Orlando!