Atlas Tube's structural engineer, Brad Fletcher, would like to speak to your organization about designing with HSS. There is no fee, and Atlas Tube will cover all of Brad's travel and accommodation costs and even provide lunch for the event. His presentations can be modified to suit your needs for these topics:
The New ASTM A1085 Specification: A New Dynamic for HSS — Introduced in 2013, the A1085 spec allows HSS to be produced to a higher standard — raising the bar on their performance in structures subjected to seismic and fatigue-related loads. A1085 also makes designing with HSS easier and more economical. This presentation explains why, with design examples.
Top Things You Should Know About HSS Connections — HSS connections often seem mysterious — but they don't have to. While not a how-to guide, this presentation highlights aspects of HSS connection design that are often overlooked or misunderstood. Attendees will gain a clear understanding of tension, shear, moment and truss connections and how they differ from other types of connections.
HSS Production and Specification — Atlas Tube is North America's largest producer of HSS, offering the industry's largest size range and shortest lead times. This presentation outlines how HSS are made, common specifications, applications and pitfalls to avoid.
**NEW** Composite HSS — Composite HSS, or concrete-filled tubes (CFT) as it is sometimes referred, is an underutilized form of design and construction that has several advantages. This presentation gives an introduction into some of the practical considerations to follow during design and construction.
**NEW** High Exposure: Advantages of HSS in AESS Applications — This presentation explores how HSS can be used in the new AISC Code of Standard Practice. This presentation is appropriate for both architects and engineers.
**NEW** Understanding HSS Specifications — Across North America, there are several HSS specification to choose from when designing structures. Understanding the subtle differences during design between CSA G40 Class C and H, ASTM A500, ASTM A1085, and ASTM A1065 can prevent some of the pitfalls when it comes to sourcing the material.
About Brad Fletcher
Brad Fletcher, S.E., is the senior sales engineer at Atlas Tube. In this role, Brad leverages his 20 + years of experience in engineering design and the steel industry to provide technical expertise on the use of steel hollow structural sections (HSS) and pipe piling products for design engineers, detailers, fabricators and architects. Brad holds bachelor's and master's degrees in civil engineering from Purdue University, and is active in many industry groups, including the American Institute of Steel Construction (AISC), where he serves on the Technical Committees responsible for the AISC.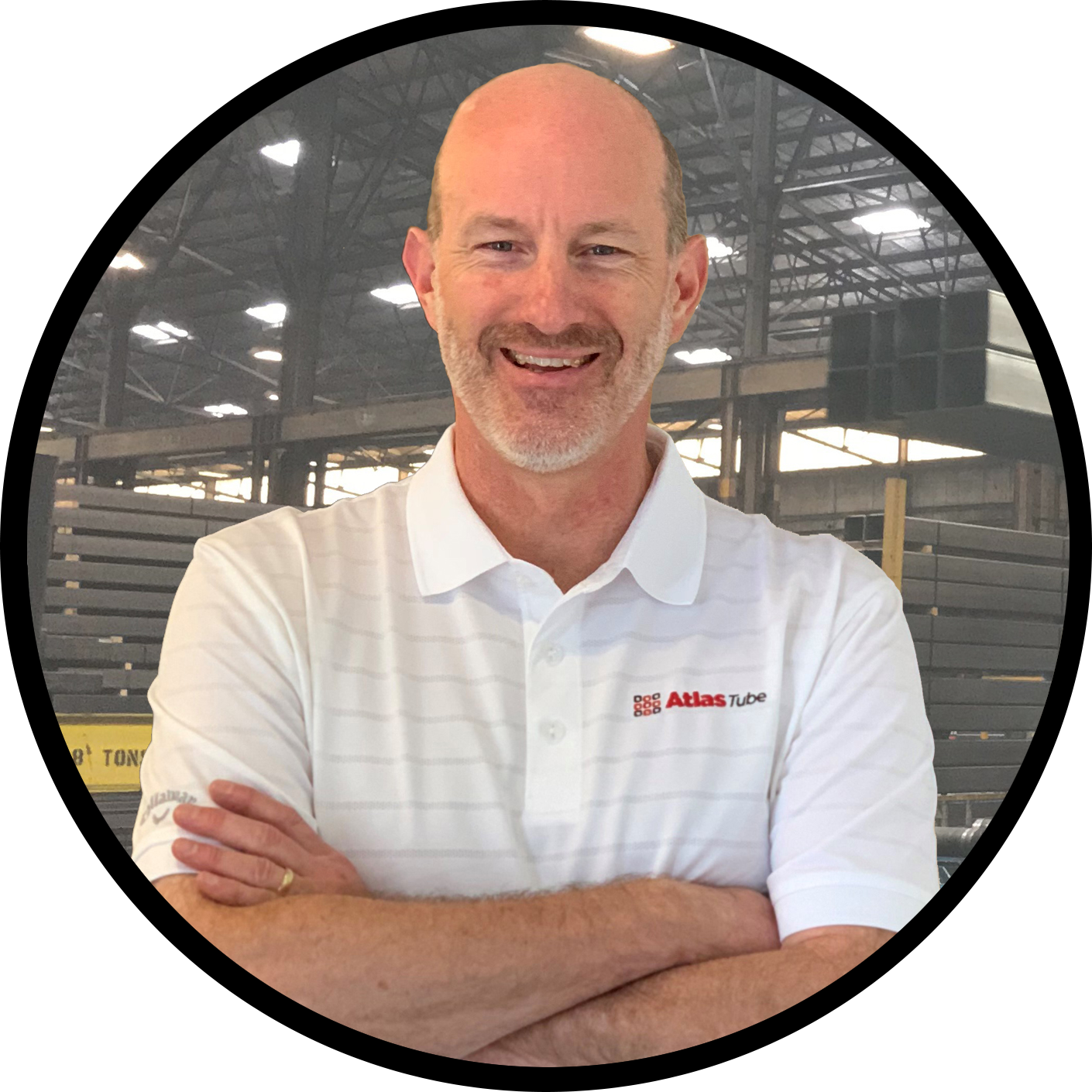 Ready to learn more? Fill out the form below and we will contact you on scheduling a lunch & learn at your facility!