New jumbo HSS
Sizes up to 22" square. Walls up to 1" thick. Rolled right here in the U.S.A.
Coming September 2021.

Learn more.
Back to the Atlas Observer
NCSEA Webinar on Designing Connections to HSS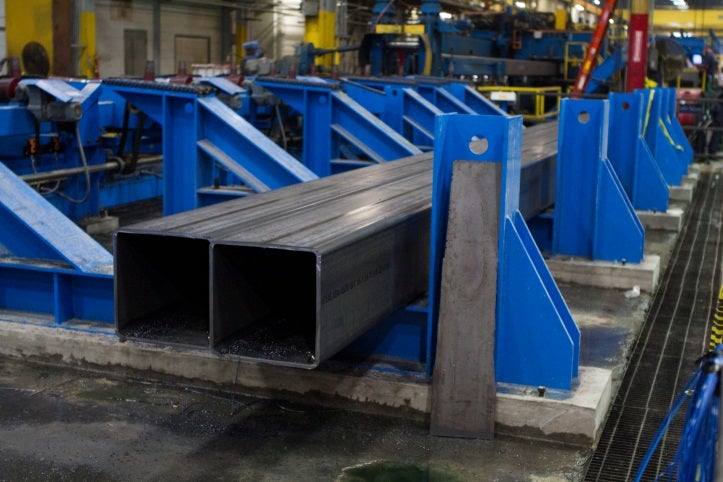 As the usage and popularity of hollow structural sections (HSS) continue to grow, it's important to provide opportunities for engineers to learn more about HSS connections.  While standard connections using wide flange members are quite familiar to most engineers, there tends to be some mystery around the types of connections that can be used with HSS members.
On April 25, 2013, at 12 p.m. CST, I am presenting a webinar sponsored by the National Council of Structural Engineers Associations, titled "Designing Connections to HSS — Introduction to Moment and Truss Connections." 
The 60-minute webinar will cover key considerations in the design of moment and truss connections, a review of resources available to assist designers, cost factors and more. Because it's the designer's responsibility to select and specify the type of connections that will be used, this webinar will provide design engineers with an introduction to two of the most commonly used types of connections for HSS.
If you are an engineer, detailer, fabricator or architect, I highly recommend registering. You will be awarded 1.5 hours of continuing education by NCSEA for attending this webinar. 
To register for the NCSEA webinar on HSS connections, please visit ncsea.com/webinar/BradFletcherWebinar.aspx. To learn more about the NCSEA and view other webinars scheduled for 2013, visit ncsea.com. The cost for this webinar is $225 for NCSEA members, $250 for SEI / CASE members and $275 for non-members.
I look forward to providing insight into moment and truss connections for my fellow engineers.