New jumbo HSS
Sizes up to 22" square. Walls up to 1" thick. Rolled right here in the U.S.A.
Coming September 2021.

Learn more.
Back to the Atlas Observer
New ASTM Specification Provides Improved Performance for Hollow Structural Sections (HSS)
Hollow Structural Sections (HSS) have always been a popular, economical structural steel section amongst structural engineers, particularly when used as lateral bracing in the lateral load resisting system, in long-spans or tall unbraced columns.  The ASTM A500 specification, which has been the most common HSS specification used in the US, presents some challenges for engineers when it came to using HSS in dynamically loaded structures such as bridges or seismic load resisting systems.  Seeing the need for improved performance from HSS in these situations, the HSS industry, supported by the American Institute of Steel Construction (AISC) and the Steel Tube Institute (STI), lead the initiative to create a brand new HSS specification.  On April 11, 2013, a new ASTM specification, ASTM A1085, was published. This new specification provides improved performance that makes HSS easier to design and more effective and economical.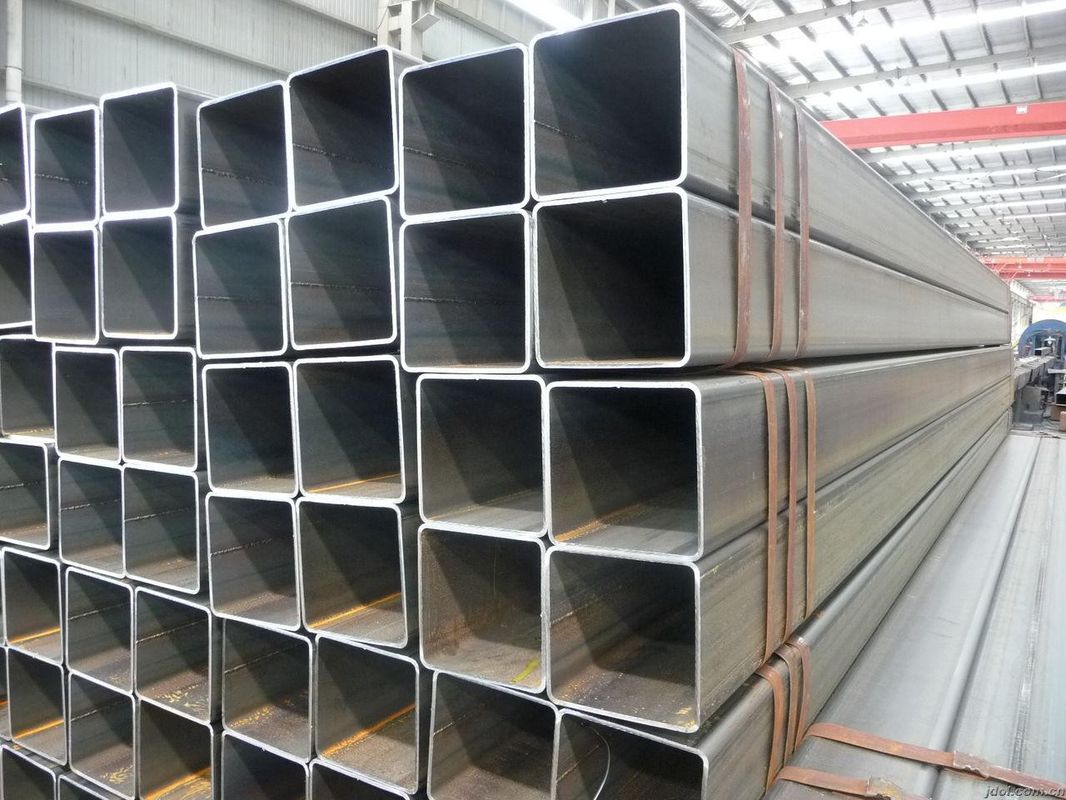 One of the benefits of producing HSS in accordance with A1085 is the tighter material tolerances and the single minimum yield stress of 50 ksi.  More stringent wall tolerances and the addition of a mass tolerance allow for the use of the full nominal wall thickness in the design of HSS.  This means no longer needing to reduce the nominal wall thickness by 0.93 as prescribed in the AISC Steel Construction Manual for both member selection and connection design.  More area available for design and a higher minimum yield means that HSS are now more economical and more efficient.
In addition to the single minimum yield stress, there will also be a maximum specified yield stress of 70 ksi.  The maximum yield stress will result in a lower expected yield strength and reduce capacity design requirements as well as column required strengths in seismic designs.  This is the only specification used in North America or Europe that limits the maximum yield stress in HSS.
The new ASTM A1085 will have a standard requirement for Charpy notch toughness.  All A1085 HSS will be required to meet a minimum CVN value of 25 ft-lb @ 40 degrees F.  This is the same CVN requirement for AASHTO Zone 2.  Having a required minimum CVN makes HSS more suitable for use in dynamically loaded structures, such as bridges or buildings subject to seismic loading.
Domestic HSS producers were committed to getting this new ASTM specification published and they are now committed to producing HSS to this standard and making it available.  For more information, inquire with the domestic HSS producers, your local service center or log on to www.aisc.org/hss.