Atlas Tube's customer portal makes it easy to place orders, check status, make payments and find product documentation, including mill test reports (MTRs).
Just fill out the form on this page, and we'll follow up shortly with your login information.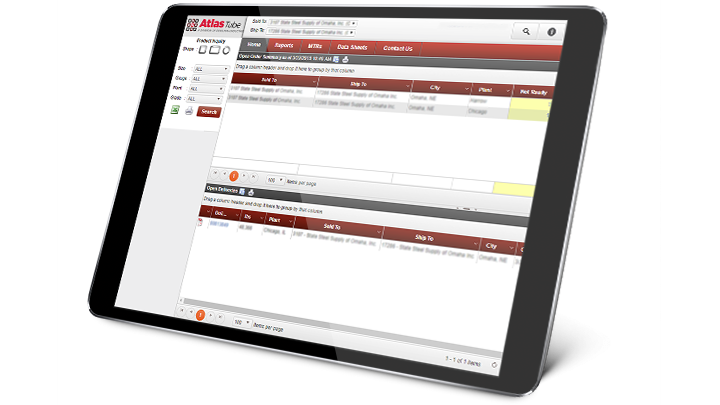 Fill out the form below to request access to our customer portal.