New jumbo HSS
Sizes up to 22" square. Walls up to 1" thick. Rolled right here in the U.S.A.
Coming September 2021.

Learn more.
Back to the Atlas Observer
What Your Design Handbook Might Not Tell You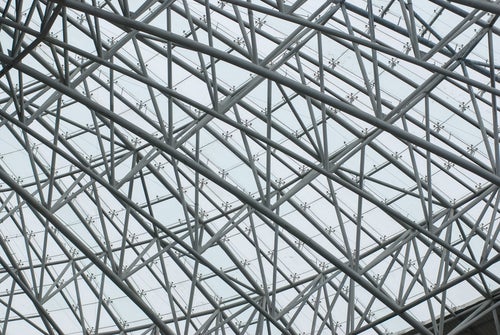 We have all worked on projects where availability of steel sections has been a big issue.  Whether it's been wide-flange, HSS, thick plates or a certain material spec, like weathering steel, we have all had to deal with that phone call from the fabricator or contractor saying that something we specified on the design drawings is not available, either in a timeframe that meets the project schedule or maybe not at all.
For instance, I can recall working on an office building project where we had specified W18x50 floor beams.  The fabricator called to tell us that they could not locate enough of this size due to a large amount of office construction in the area.  They had located enough W18x55's and wanted to know if they could substitute.  This instance worked out well since the fabricator had showed the initiative to locate a workable alternative.
However, there have been a number of instances where I have received phone calls from engineers or fabricators asking on the availability of certain HSS sizes and having to let them know that this particular size is only made by one HSS producer or is not rolled regularly by any of the producers, therefore making it very tough to get in a timely manner for their project.  Wouldn't it have been nice to know that information when the design engineer was doing his original design?
We rely heavily on the design handbooks and guides out there to let us know what steel sections are possibly available for our projects, but they do not and cannot tell us how readily available they are.  Those of us that have been "burned" before have learned that checking the AISC Steel Availability channel on their website or calling a steel service center directly is a good way to learn about steel section availability.  While the AISC site is helpful, the information there is maintained by each producer listed, so it's dependent on how often it is updated by these producers.  Service centers sometimes think of "readily available" as what do they have in stock.  Once again, that may not reflect accurately on the real situation.
Atlas Tube is proud to announce a brand new tool for engineers and designers to assist them with understanding the availability of HSS produced by Atlas Tube. Today, we are unveiling our Availability Charts.
We have always had Capability Charts available for download from our website.  These show all the sections we are capable of producing.  In a first for the HSS industry in North America, the new Availability Charts take the capability information to the next level. We have provided a color code that shows, in a simple way, how often we produce sizes in our size range. The color green indicates that size is rolled at one of our North American production facilities every 2 to 6 weeks. Yellow sizes are typically rolled every 6 to 12 weeks, with some sizes subject to accumulation. What this means is that we may delay rolling a size until we have a large enough quantity on order. Orange indicates a size is not on the regular rolling schedule, but we are capable of producing it.  Orange sizes typically will have a minimum size order needed to initiate a rolling.  If you are interested in these sizes, you should always inquire as to what those minimum orders may be.
A couple things to think about as you study these new charts:
This information only pertains to Atlas Tube and its production facilities.  However, since Atlas Tube has the largest size range and market share in North America, you should feel comfortable and confident in using this information.
Just because a size is shown as yellow or orange does not mean you should not use it.  If lead time is not a big issue, or you require a large quantity, then you should not have any issues with choosing these sizes.
If you are going to use an Orange size, you should always inquire with Atlas so that we can coordinate the rolling of these sizes with the requirements of your project.  It's never too early to ask these questions.
The Jumbo HSS, which we introduced to North America earlier this year, are indicated in a different color scheme.  The sizes that are typically available from stock are indicated in blue.  The purple sizes can be mill-ordered.
Any feedback you can provide on the Charts is greatly appreciated.  As always, you can contact me directly with questions about HSS and the industry.