Back to the Atlas Observer
Upgrading our Nation's Deepest Foundations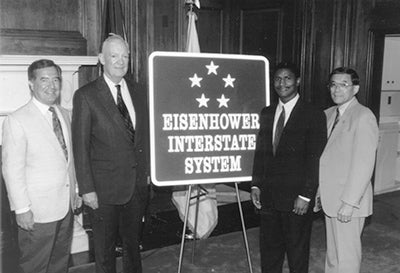 The U.S. Interstate Highway System, as of 2010, has a total length of 47,182 miles (75,932 km), making it both the largest highway system in the world and the largest public works project in U.S. history. But this infrastructure is outdated—built to last 50 years the average bridge is now 43 years old. What's more, one in 10 of America's 605,000 bridges were classified as "structurally deficient" in 2011. (Source: ASCE: Fact Sheet: Bridges)
As you know, bridges are designed to account for the likely loads and forces supported during their lifetime. With truck traffic on the rise—carrying significantly heavier loads and creating more wear on bridges than automobiles— we need an innovative approach to our crumbling and inefficient infrastructure, which costs $67 billion a year in repairs and operating costs.
While addressing how to modernize our infrastructure is vital to many interest groups, including politicians, the public and the construction industry alike, it's a particularly important issue for the geotechnical engineers, general contractors and piling contractors planning deep foundation projects across North America. What's even more important, is getting this industry back to work, where utilizing 100 percent domestically produced materials for infrastructure projects can yield a total of 77,000 additional jobs nationally (Source: The Alliance for American Manufacturing).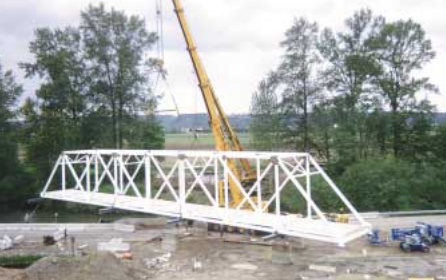 Just last month, President Obama said "We can't wait" –and told states to use idle earmarks to improve their transportation. Department of Transportation Secretary Ray LaHood is calling on us to work together to "put people back to work building a transportation system that's the envy of the world."
And while the stakes are high this election season, a large majority of voters support Buy America preferences for public works, including 87 percent of Republicans, 87 percent of Independents and 91 percent of Democrats, according to the Alliance for American Manufacturing.
It's disappointing that our leaders can't seem to come together to advance significant and important projects. Politics seems to have curtailed any meaningful progress on moving the country forward in this critical arena.
We need to come together to address our tremendous infrastructure needs. We need to look at the whole picture, from the design of new bridges to the rehabilitation and replacement of old bridges. To remain a strong nation, to stay resilient, we must support projects that maintain and improve the foundations that make our infrastructure long-lasting.