New jumbo HSS
Sizes up to 22" square. Walls up to 1" thick. Rolled right here in the U.S.A.
Coming September 2021.

Learn more.
Back to the Atlas Observer
Why Just Lunch, When You Can Lunch & Learn?
An Atlas Tube Lunch & Learn is an opportunity to engage with the leading producer of Hollow Structural Sections (HSS) in North America and learn more about specifications, connections, production and other HSS related topics.
Lunch & Learns are an easy and convenient way to not only gain PDH credits needed to meet continuing education requirements, but also an opportunity to learn something new or get caught up on the latest developments about HSS. Presentations from Atlas Tube are well suited for a wide range of attendees, from young engineers eager to learn subjects they were not exposed to in school to experienced engineers who have not been able to keep up with the changes and evolution of the steel and HSS industries.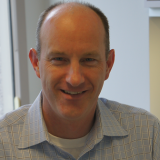 Our presentations are given by our licensed structural engineer, Brad Fletcher, and are technical in nature.  Some Lunch & learns are nothing more than a sales pitch, but L&Ls from Atlas are meant to help you understand some of the nuances of designing with HSS and provide resources to help make your job easier.
Atlas Tube's Available Presentations:
HSS Truss Connections: Trusses are one of the more common uses of HSS. The joints and the connections of HSS members in trusses can be the cause of confusion during design and unneeded costs during fabrication. This presentation will highlight how to avoid some of the common pitfalls when it comes to designing and detailing HSS truss connections by sharing some simple rules to follow when sizing the truss members and designing the joints and their connections.
The New ASTM A1085 Specification: A New Dynamic for HSS: Introduced in 2013, the A1085 spec allows HSS to be produced to a higher standard — raising the bar on their performance in structures subjected to seismic and fatigue-related loads. A1085 also makes designing with HSS easier and more economical. This presentation explains why, with design examples.
Top Things You Should Know About HSS Connections: HSS connections often seem mysterious — but they don't have to be. While not exactly a how-to guide, this presentation highlights aspects of HSS connection design that are often overlooked or misunderstood. Attendees will gain a clear understanding of tension, shear, moment and truss connections and how they differ from other types of connections.
Hollow Structural Sections: Production and Specification: Atlas Tube, a division of Zekelman Industries, is North America's largest producer of HSS, offering the industry's largest size range and shortest lead times. This presentation outlines how HSS are made, common specifications, applications and pitfalls to avoid.
Composite HSS: Composite HSS, or concrete-filled tubes (CFT), as it is sometimes referred, is an underutilized form of design and construction that has several advantages. This presentation gives an introduction into some of the practical considerations to follow during design and construction
High Exposure – Advantages of HSS in AESS Applications: This presentation explores how HSS can be used in new AISC Code of Standard Practices. This presentation is appropriate for both architects and engineers
Understanding HSS Specifications: Across North America, there are several HSS specifications to choose from when designing structures. Understanding the subtle difference during design between CSA G40 Class C and H, ASTM A500, ASTM A1085 and ASTM A1065 can prevent some of the pitfalls when it comes to sourcing the material